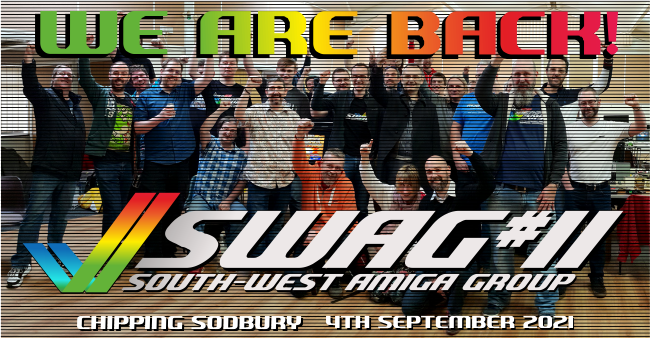 It's been a very long time coming but we are pleased to announce that SWAG meetings are go once more!
On Saturday 4th September we will be holding our 11th meet, which will run from 10:00am – 10:00pm, and will be held at Dodington Parish Hall, Finch Road, Chipping Sodbury, BS37 6JZ
Countdown to be able to purchase tickets
Tickets
Tickets cost £7.00, and if you're quick enough you can book one of the limited number of tables for you to set your kit up on. Once the tables have all been taken there will be a few spaces available if you're able to supply your own table. When those have gone you can still book a ticket to attend but you will be unable to set up any kit.
Note that we will not have any guest speakers at this event, but don't panic. We are working hard on organising our guest line-up for Workbench 2022, which should take place on the last Saturday in January next year.
All tickets cover a sandwich lunch, plus tea, coffee, soft drinks and nibbles throughout the day.
The Booking Page will open on Sunday the 8th of August 21:00 BST.