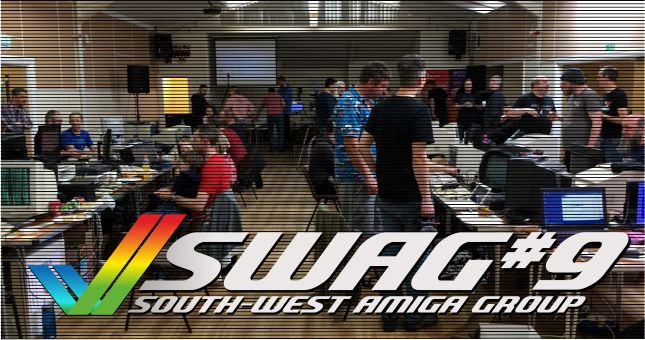 After a successful Workbench meet in Chipping Sodbury, (which was supposed to be a unique one-off) we ended up back for meet number 9 with some help from our sponsor Checkmate and we had our best meet-up to date by far. We had over 40 machines, we had two talks, we had many YouTube channels, we had the Speedball 2 finals, rare computers, etc!

'Let's talk Retro' Colin and James have done a video explaining what happened on Saturday 18th of May.
Thank you to all that came, especially to our sponsors. Over the next week we will be posting some more details of what happened during our day.