January 25th 2020 – Chipping Sodbury
10:00 – 10:00
sponsored by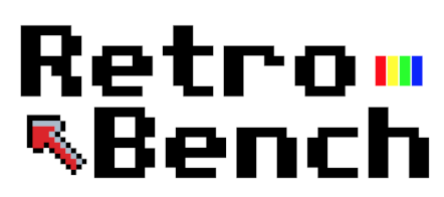 Games, Tournaments, Talks, Repairs, Traders, Live Music & More!
Following on from our initial Workbench 2020 announcement this second email brings news of a revised start time and details of our sellers.
First-up, and our start time has now moved forward from midday to 11:30am. For those of you who have attended previous SWAG meets the first hour of each session is usually spent getting the tables arranged into an optimal layout and for attendees to get their kit set-up. This extra half hour will mean we have a bit more time to spend enjoying the day.
If you're not bringing kit with you then you're still very welcome to get to the venue as soon as the doors open. We can always do with help arranging tables and assistance in lugging kit from car boots to the hall!
Seller Lowdown: RetroBench

Following the success of their stand at the September SWAG event sponsor Retro Bench will once again be selling a mass of Amiga related goodies.
From cap kits and Amiga spare parts & accessories to new Re1200 motherboards & PCBs, you're certain to find something to spend your hard-earned pennies on at the Retro Bench stand.
The team will also be on hand re-capping classic Amiga systems and performing repairs. Don't forget to dig deep when tipping for the work!
Seller Lowdown: AmigaKit

We are pleased to announced that legendary long-time Amiga retailer and supporter AmigaKit will be manning a stand at SWAG's Workbench 2020 event.
The Amiga Kit team have booked a whopping four tables and will be taking up an entire alcove at the hall.
You can expect to see Amiga items for sale covering both classic and modern systems. We're hopeful that there may even be a next generation Amiga system up and running on the Amiga Kit stand.
Tickets on Sale – 21st December 8pm
Tickets to the Workbench 2020 event will go on sale on Saturday 21st December priced at £7. We'll send out ticket links via email once the page has gone live. Be quick! Tickets sold out extremely fast for our September meet.