January 25th 2020 – Chipping Sodbury
10:00 till 10:00
sponsored by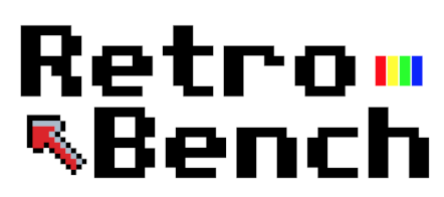 Games, Tournaments, Talks, Repairs, Traders, Live Music & More!
As the date of our second annual Workbench event gets ever closer we'll be teasing you with regular updates detailing just what you can expect to see (and hear!) at January's event.
Once again, we owe a very big thank you to Scott MacDonald of Retro Bench for sponsoring the event and covering the room hire in full. Scott will be returning to repair more of your poorly Amigas while his team man the Retro Bench stand selling all kinds of upgrades and goodies for your beloved machines.

In this initial teaser post we are proud to reveal our first very special guest. Ravi Abbot, co-host of the ever popular "Retro Hour" podcast will be bringing along his dual Amiga DJ set-up to blast out tunes across the hall. Not only is his music a joy to listen to, but this is a great opportunity to check out Ravi's set up, ask questions and find out just how he DJs with two retro machines.
We'll have further reveals in the coming weeks, but for now make a note in your diaries. Tickets to Workbench 2020 will go on sale the week before Christmas (December the 21st) at a cost of £7 per table. This covers the cost of a sandwich lunch, snacks, soft drinks, tea/coffee and one entry to the main tournament.

If you are a trader, have an announcement, or wish to talk to the organisers then please contact us as we are still preparing for the event.