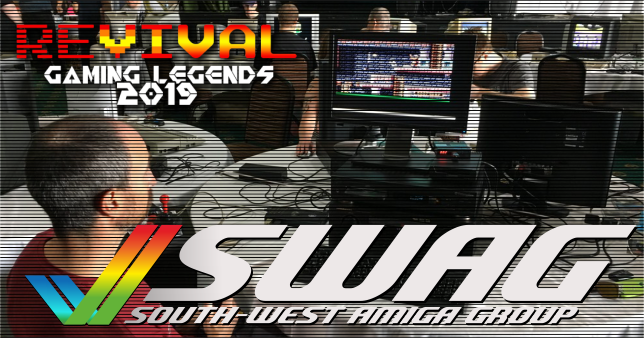 It's that time of year when we partner with Revival Retro Event's and visit the Walsall football stadium for the weekend 15th – 16th June (next week!), where we will be showcasing what our group does and we will have on display many of our own Amiga machines and no exception to this year as we still have a whole area dedicated to the Amiga. Myself Dave, Duncan, Gil and Zeb will be there all weekend and we will be joined by some of the regulars members. If you fancy spending the day with us, you are more then welcome and tickets are available from the RRE website.
Not only is Revival is about the Amiga, it is about virtually every aspect of retro gaming from consoles, computers to arcade and many people come all over the UK to visit the event, they also have a talk's and a 'meet and greet' are and this year some of the people who have been announced are developers from Bullfrog (known to us mostly for Populous) to Sensible Software's well known football game.
In 2017, we were asked if would help out with the event that has now doubled in size, not only we had successful shows but our membership has increased significantly and has helped us to start bringing more recognised people to our own meets, the RRE team been very supportive of SWAG and we are thankful for our association with them. We welcome everyone to come up, get a ticket for around 15 pounds.